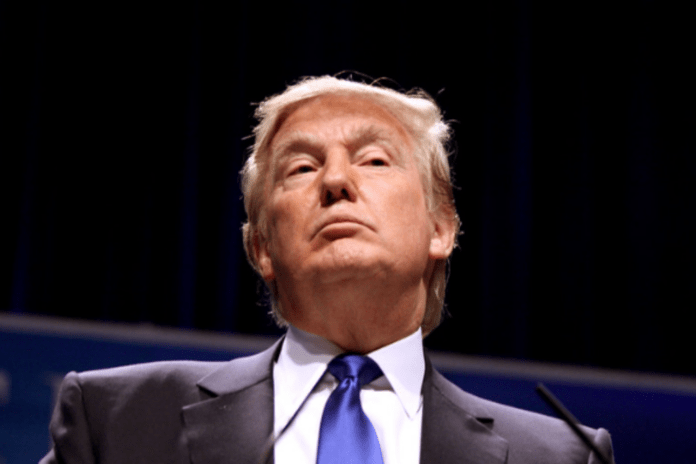 The 2024 GOP Presidential race is kind of a lackluster affair.
Everyone's assumptions about the race turned out to be wrong, and none of Trump's opponents can dig into his base .
And one Republican rival made an unbelievable admission about Donald Trump.
RINO South Carolina Senator Tim Scott entered the GOP race to much fanfare.
Oracle CEO Larry Ellison donated $30 million to TIM PAC – the  Super Pac supporting Scott's campaign – and many in the establishment thought the genial Scott would be their alternative to Donald Trump.
But Scott bombed with GOP voters.
In the Senate, Scott went woke and played the race card to sink several of Donald Trump's conservative judicial nominees.
Scott also voiced some support for gun control and emerged as one of the biggest cheerleaders for a blank check to support Joe Biden's war against Russia in Ukraine.
Polls show Scott in the low single digits both nationally and in the key early states like Iowa and New Hampshire.
Scott raised just $4.6 million in the third quarter and then spent $12 million.
And now Rob Collins, the co-chair of TIM PAC – announced in a new memo that the group was suspending its $40 million in TV ads it purchased through the fall.
Collins explained wasting money on TV was pointless when the GOP primary electorate was locked in for Donald Trump.
"We are doing what would be obvious in the business world but will mystify politicos — we aren't going to waste our money when the electorate isn't focused or ready for a Trump alternative," Collins wrote.
"This electorate is locked up and money spent on mass media isn't going to change minds until we get a lot closer to voting," Collins added.
Collins also scoffed at the idea that Scott's fellow South Carolina RINO Niki Haley could credibly challenge Trump, noting that Haley and Florida Governor Ron DeSantis never ate into Trump's support and just went up or down in the polls at the expense of the other.
"No serious person thinks a moderate will win this primary no matter how many elite insiders champion their candidacies," Collins continued, noting that "DeSantis and Haley have only traded vote share."
Ever since Democrats began indicting Donald Trump on bogus, politically motivated charges, Republican voters rallied around the 45th President.
Rank-and-file conservatives see that Joe Biden and the Democrats are trying to shred American democracy by weaponizing the police powers of the state, to rob the voters of the right to choose their leaders.
The operatives that run Tim Scott's Super PAC can read the writing on the wall, and they know that right now everyone else in the race is playing for a distant second place.
Informed American will keep you up-to-date on any developments to this ongoing story.