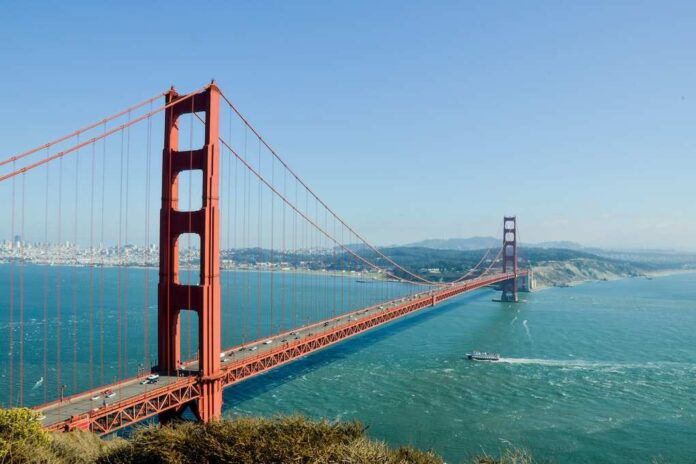 The city of San Francisco used to be one of America's scenic and iconic cities.  
But many people who live in and visit the city are starting to see what is really going on behind the scenes.
Now a pair of journalists just got a taste of what the real San Francisco is like for themselves.
Journalists robbed at gunpoint
Bohumil Vostal is a correspondent for a Czech public television station that recently went to report on the best attractions of San Francisco.
The journalist had already toured a local art gallery, visited Chinatown, and hired a guide to take him to the famous Golden Gate Bridge.
But the shining vision of this California city took a dark turn when he went to end his segment in front of City Lights Bookstore, a popular spot that is well-known for starting the beat poetry movement.
As he stood on a sidewalk across the street from the bookstore, brazen criminals wearing ski masts rushed toward Vostal and his cameraman.
The assailants pointed firearms at his head and his cameraman's stomach, as they ordered them to listen and not cause a scene.
All told the criminals ended up taking over $18,000 worth of cameras and equipment, including a tripod and lights. 
They then jumped into a getaway car as the journalists stood in disbelief, attempting to catch the license plate as it sped away.
And it wasn't just equipment that the insidious criminals stole.
"They took my research, my time, my ideas. That is why I'm angry, you know?" said Vostal.
The incident occurred while city leaders worked tirelessly to try and clean up San Francisco's image with more police officers in anticipation of the Asia-Pacific Economic Cooperation Conference (APEC) this weekend.
The conference will see world leaders including President Joe Biden and China's Xi Jinping visiting the city, as well as hundreds or even thousands of journalists from around the world. 
San Francisco built a media hospitality campaign to show visiting journalists a positive view of the city all while its reputation has tanked ever since the beginning of the COVID-19 pandemic.
But no matter how hard they try, San Francisco can't keep journalists from seeing the realities of what's happening on the ground, including rampant homelessness, public drug use, and increasing crime.
San Francisco apologizes
The incident that took place between Vostal, his cameraman, and the assailants took place at 5 p.m. – a typical rush hour.
Vostal said that he "was so much looking forward to visiting your city," when talking to the residents of San Francisco in an interview.
Now, people living in the city and the police are expressing a collective sense of sadness and are apologizing to the journalists.
Vostal spoke to the local newspaper, saying, "We have all kinds of people offering to help. They're offering psychological help and sending links to a fund for victims of gun violence. All the people of San Francisco are almost blaming themselves, like they are so sorry for something they didn't do."
Even local news stations have offered to donate equipment to Vostal, and city officials including Mayor London Breed have offered apologies.
But apologies alone might not be enough to ensure that the once-shining city is a safe place to be.
Informed American will keep you up-to-date on any developments to this ongoing story.