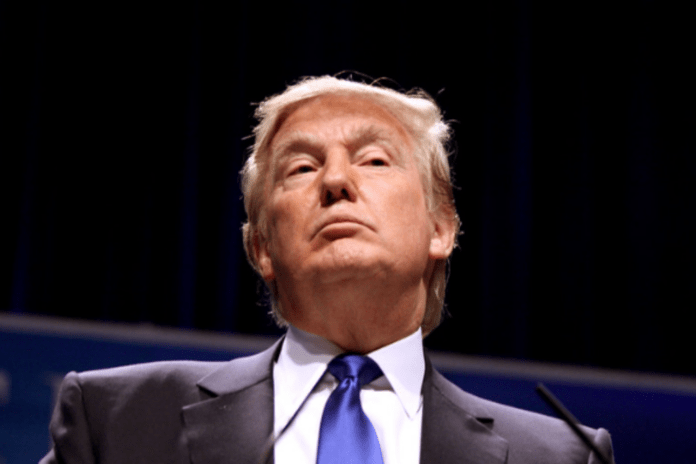 The leftist bias of the American news media is becoming glaringly apparent to virtually everyone.
But a recent exclusive interview with President Joe Biden was particularly galling.
That's why Donald Trump slammed this news show hard and made their bias abundantly clear in the most epic way possible. 
Trump hammers 60 Minutes
President Biden has only conducted two interviews that have aired on national television during his entire Presidency.
And the most recent interview was on the popular CBS news program 60 Minutes, where he sat down with host Scott Pelley.
The main focus of the interview was to discuss America's response to the current Israel-Hamas conflict and crisis.
But the interview drew the ire of former President and current Presidential candidate Donald Trump, who called the program "highly partisan."
Trump took to his social media platform Truth Social, saying that 60 Minutes should be "ashamed of themselves."
He said, "They just interviewed Crooked Joe Biden, and led him along like a lost child. Each question contained the answer, and was so weakly and apologetically asked that it was a JOKE which should be considered a campaign contribution to the Democrat Party."
Trump also asked why CBS should "get free public airwaves for this highly partisan 'show,' which never apologized to me for the mistakes they made on the 'Laptop from Hell?' They are protecting Biden even though he is the most corrupt and incompetent President in the history of the United States."
Donald Trump was hinting at his tense interview with 60 Minutes host Lesley Stahl, where she laughed off the Hunter Biden scandal during the final weeks of the 2020 election.
Stahl also told Trump that the laptop couldn't be verified. 
During a campaign event in Iowa, Trump brought up the interview again, asking the audience if they had seen the program.
He then asked the crowd, "The questions- 'Isn't it true that you really like Israel a lot and that you'll do this and this, and he goes, 'Yes.' 'Isn't it true…' they don't treat me that way on '60 Minutes!'"
Meanwhile, Scott Pelley made a disclaimer about Biden's condition to viewers ahead of the interview.
He said, "Late Thursday, we met President Biden at the White House. It had been a rough week, and we could see it on him. Mr. Biden will be 81 next month, and he has said that when he's tired, his life-long stutter can creep back in."
Softball questions
Scott Pelley asked Biden a series of questions, including, "Why do you feel so strongly about speaking to these families [of American hostages in Gaza] personally on Zoom?"
He also asked, "Is getting the American hostages back safely among your highest priorities now?"
Pelley also asked if the "dysfunction we've seen in Congress increases[s] the danger in the world."
It's very rare for anyone to get an interview with Joe Biden, but this is the second interview that he's held with Pelley — the first one was in September 2022.
But even some members of the legacy media have criticized Biden for his "friendly" sit-downs.
For now, it looks like softball questions and chit-chatting are all that Joe Biden will be getting.
Informed American will keep you up-to-date on any developments to this ongoing story.